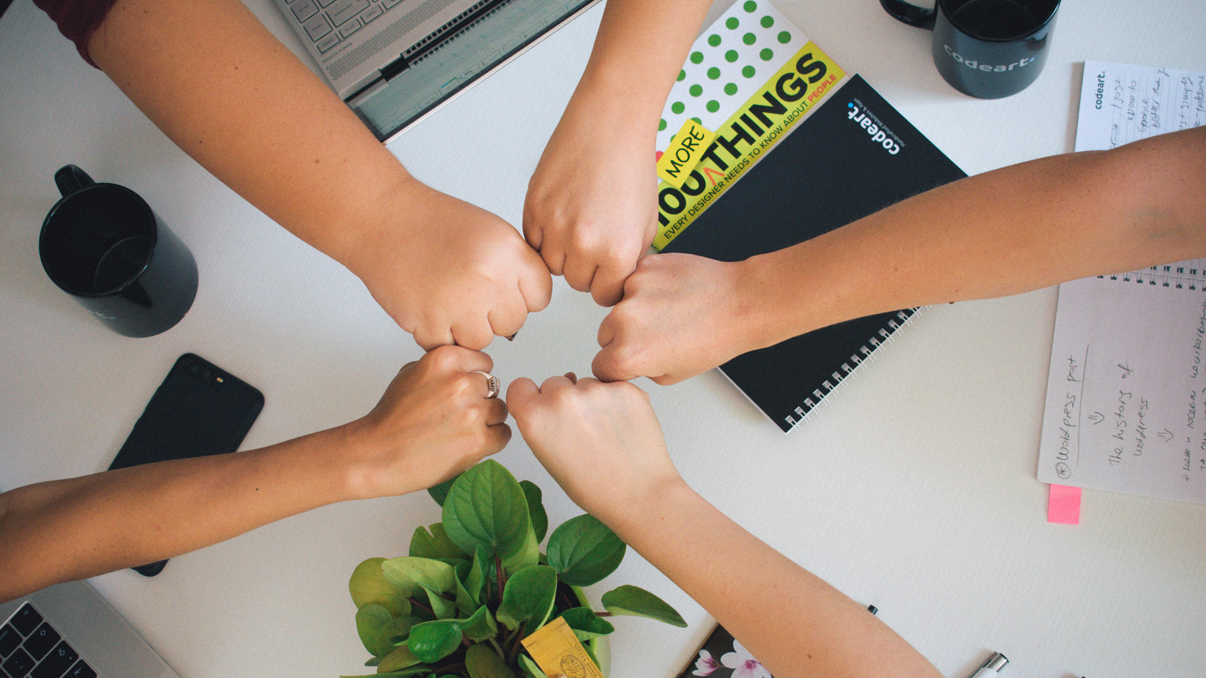 At Mayden we have unparalleled employee retention. But why is that?
We grabbed a couple of our colleagues for a cup of tea (and cake) and asked them "why do you choose to work at Mayden?" and this is what they said.
1. "Strong sense of purpose"

It's well documented that having a sense of purpose is important for our wellbeing, and at Mayden we talk about our collective purpose a lot. Together we drafted a set of credo statements which serve as a reminder to us all about why we do what we do. Not just why we build the best possible software for our customers who do such important work. But what our role is in helping to create the society we want to live in and how we can best use our skills and experience to do that.
Our purpose statement is 'changing what's possible for clinicians and patients' because ultimately, we want to help create a healthcare system that best supports our loved ones when they need it.
2. "Unique and collaborative culture"

This answer was one we expected. In 2013 we introduced Scrum & Agile frameworks and in 2015 we took the decision to move away from traditional people hierarchy in favour of a more collaborative flat structure. If you want to know more about that, you can read our book 'Made Without Managers' which gives, what we hope is, an honest account of our journey so far.
Our company isn't run by a set of directives coming from senior management, we really are collaboratively building the company that we all want to work for. We have a clear set of values; forward thinking, contribution, collaboration and transparency, that underpin how we all behave and work together. We focus on serving our customers in the best ways that we can, whilst pursuing our mission of supporting data driven, outcomes focussed and patient centred care. We even spin up working groups, like our Going Green group, to tackle challenges or support progress in the things that interest us.
3. "Support and growth opportunities"

We want everyone who work at Mayden to feel happy, empowered and fulfilled, because that is what is best for both us and for the customers we serve. But to do that, you need to have the right tools and structures in place.
At Mayden every employee is encouraged to sign up to our coaching programme. This pairs you up with a trained colleague who is available to help coach you through any questions or challenges you may have about your work, a project, your career or goals, and help you to come to your own conclusions about actions and next steps. We've found that in the majority of cases, people often already have the answer to their questions, they just need the time, space, and some steering questions to help unlock it.
We also give people the autonomy to manage their own professional development. Every person at Mayden has their own allocated training budget that they can use towards training tools that will help them progress in their role and learn new skills. We also recognise that progression doesn't mean following a predefined path. Growth for every individual will look different and our people are actively encouraged to curate their own job roles. There are countless examples of staff that have found a new passion, or have expanded their role into new areas, leaving other parts of their role behind for other colleagues to pick up for their own progression. 
To grow and thrive, people also need to feel safe, understood and supported. We have worked with our mental health customers for over 15 years, so we understand the importance of mental wellbeing. We take this really seriously at Mayden. We have trained mental health first aiders, employee assistance programmes for access to support, plus mental health first aid boxes.
4. "Always striving to make a difference"

We are all about making an impact and supporting progress, and that extends far beyond our day to day jobs. We have the Mayden Foundation, a charity that supports a wide variety of projects every year. 
We also work with local charities in the Bath and North East Somerset area doing amazing work to support the local community. We work with Designability and Mentoring Plus, so please check out their websites if you'd also like to support the work that they do.
One of the long standing working groups at Mayden is responsible for driving forward initiatives to help us look after the planet. Whether it be planting trees, selecting suppliers with carbon net zero commitments, encouraging 'people powered' commuting via bike schemes, we are always on the lookout for ways to do our part in reducing climate change. 
So on that note, the TLDR is that there is no one single thing that makes Mayden such a great place to work, but rather, it's our mindset and approach. We spend a significant part of our lives at work, so we are all invested in building a company together that does great things for our customers, in a way that brings our people the most fulfilment and fun as we can. 
Do you want to work at Mayden? 
Find our latest job opportunities here.