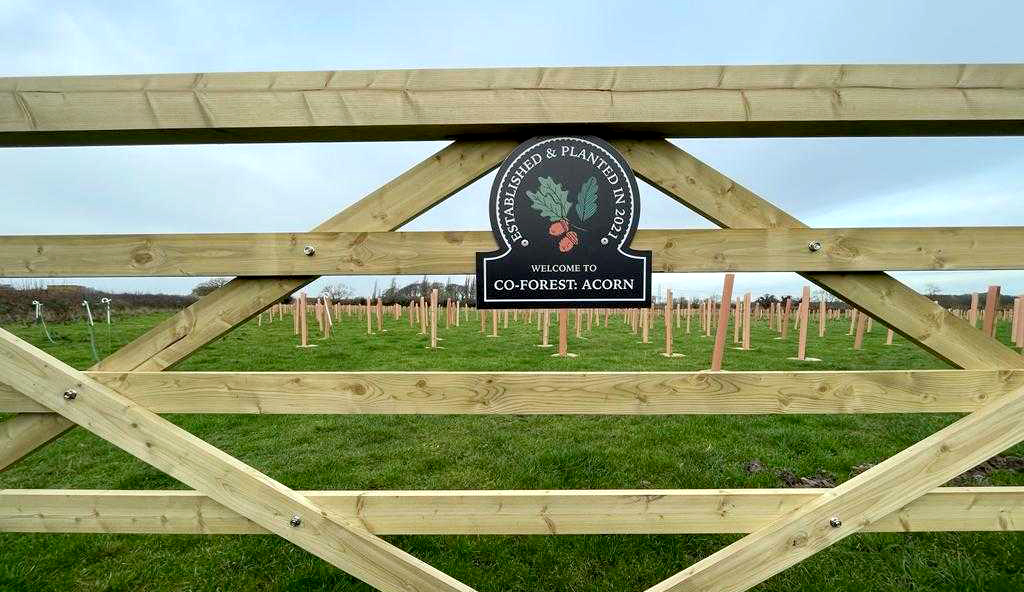 To mark the start of the new year, Mayden joined forces with Co-forest, a legal entity conceived by Bath-based digital technology agency, Storm Consultancy, to work towards our carbon offsetting efforts by pledging an acre of land to help plant 350 trees last Friday, 7th January 2022.
The Co-forest aim is to bring together like-minded people and organisations in the UK to lead by example and plant their own forest legacy. Right now, in the Bath and Bristol area, you can pledge money to adopt a quarter, a half or a full acre of land to support your carbon offsetting goals.
Helping to reduce our carbon footprint is something we are passionate about at Mayden. Our in-house group Going Green (set up and run completely by Mayden employees) aims to support local initiatives and leave the world in a better state than when we entered it.
Which is why we were delighted to take part in this tree planting initiative, alongside other volunteers, as we move to make our eco-friendly goals a reality.
Going Green: Mayden's Tree Planting Team Day Out
On a particularly cold, wet and windy day, our Going Green team arrived at the plot of land which was to be the new home for 350 trees. The team were greeted by the lovely Wendy and given a detailed introduction about the fun tree planting day ahead, over a rejuvenating cup of tea and biscuits.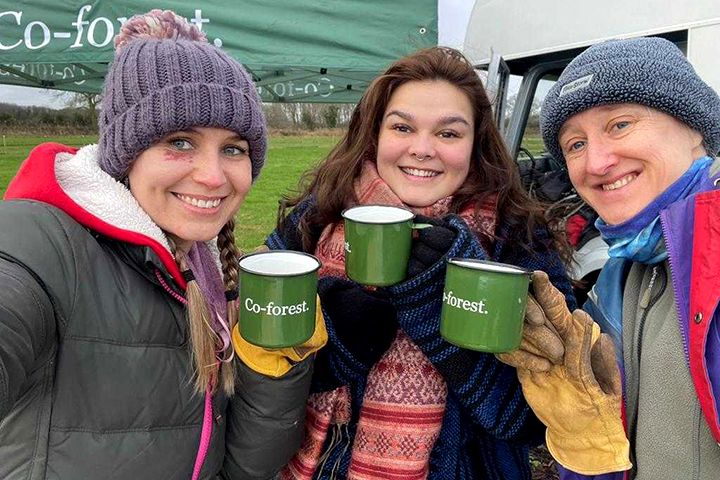 The tree planting required a lot of teamwork, something we value and strive towards in our flat management structure at Mayden. Each tree required a stake in the ground, a blanket to protect the roots and pegs to keep the blanket in place. Once roles were agreed the tree planting could begin!
"It felt really positive. We all loved the idea of leaving the world a greener place for our children and grandchildren. It felt like we were building something towards a better future." – Going Green Group, Mayden.
Although the Going Green working group is run and maintained solely by Mayden employees, our directors support us by helping to find more opportunities like this one – with the aim to make the world a better place.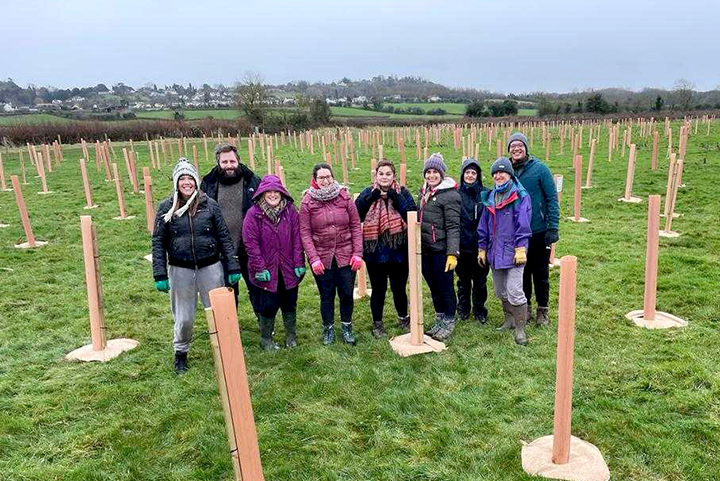 Working Here:
If you would like to work for a company that not only cares about your interests and values, but encourages them, then have a look at our current job vacancies to see if there's a role for you.