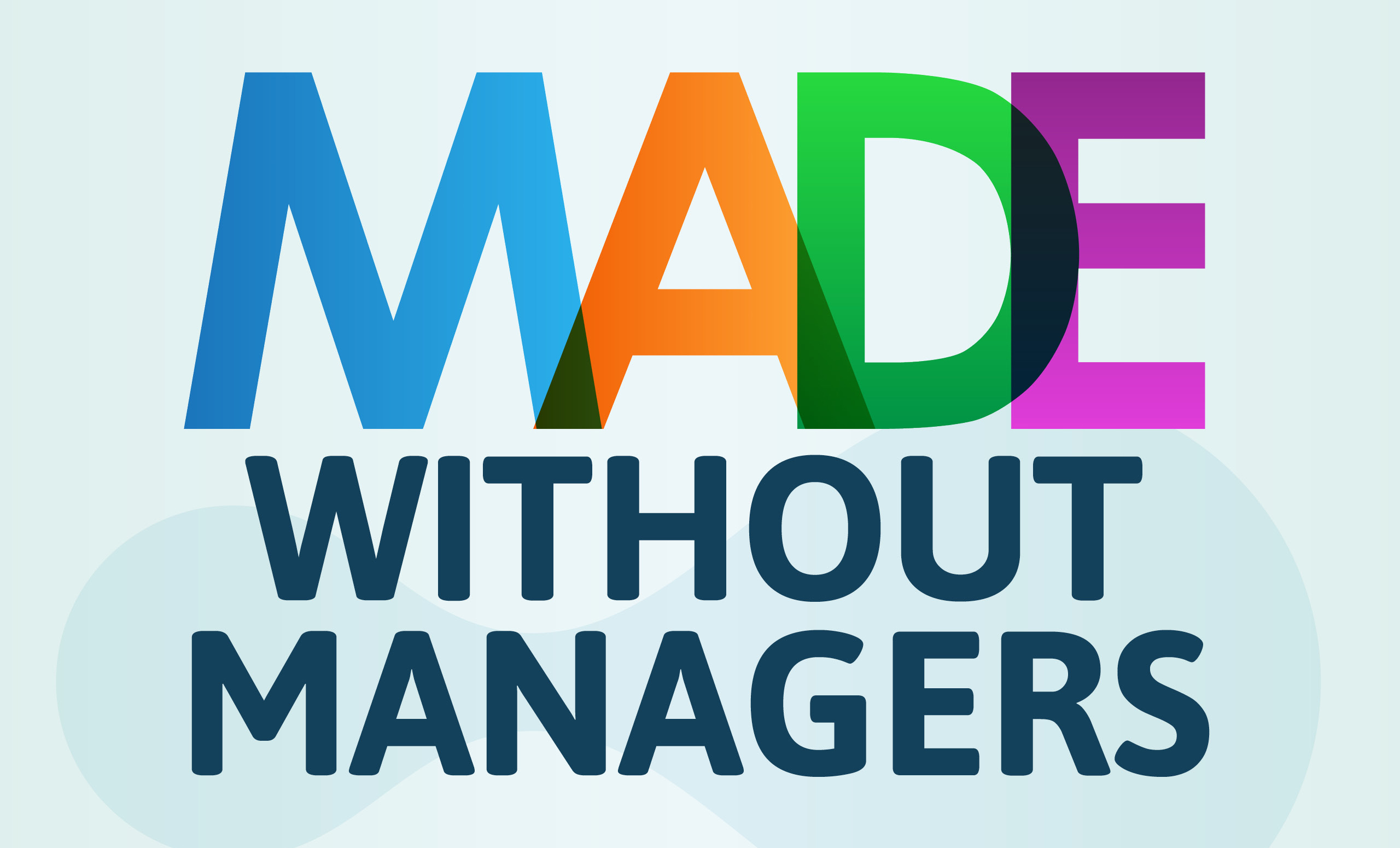 We are delighted to announce the launch of our new book, "Made Without Managers: one company's story of creating a self-managing workplace". The book provides real world practical insights and guidance on transitioning to new ways of working, outlining how we successfully moved from traditional hierarchy to a flat organisation, led by self-managing teams.
We hope that by sharing what we have learnt, our book can benefit any organisation that's looking for more forward-thinking ways of working – ways that have the potential to unlock remarkable levels of empowerment, creativity, collaboration and productivity.
If your company is considering an organisational change, this book is for you.
From traditional hierarchy to a flat organisation:
Made Without Managers
One company's story of creating a self-managing workplace
Mayden's book aims to answer the all important question: Can we manage without managers?
Brought to life through the true stories of the real people who work at Mayden, Made Without Managers shares our experiences of transitioning to a different way of working.
At Mayden we don't have a traditional management structure based on a people hierarchy. Teams manage themselves and their work and leaders can emerge from anywhere in the business. We work the way we do because we believe it's best for our customers, innovation, customer service and employees. We decided to break free from traditional approaches to people hierarchies and take a liberating, exciting and sometimes rocky journey into the extraordinary instead.
We believe that through this ongoing journey, we have created a successful, dynamic, future-focused company that no longer relies on an outdated blueprint of traditional hierarchical management. But don't take our word for it, read our book and learn for yourself!