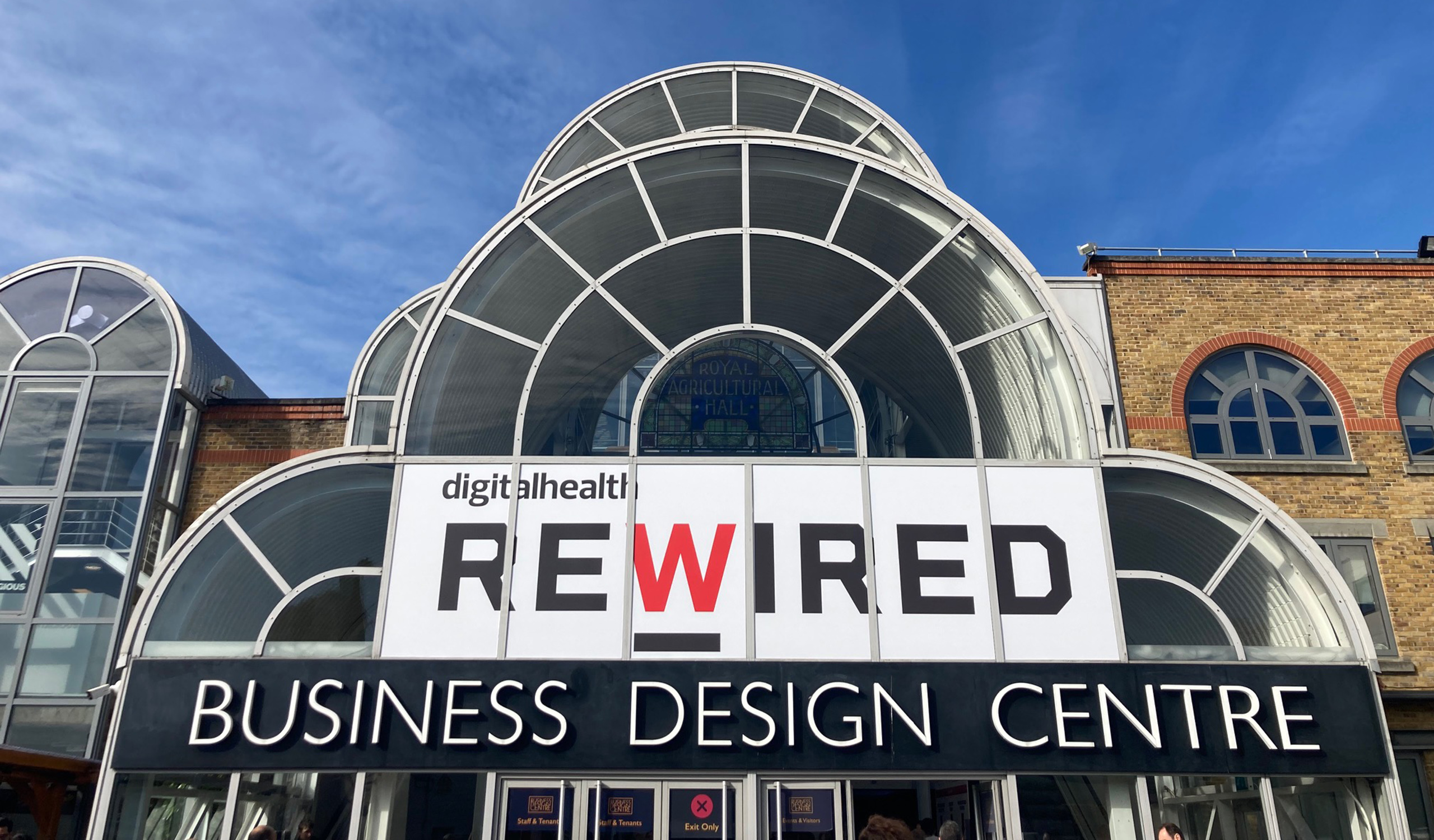 Digital Health Rewired returned with a bang this year for the much anticipated in-person event at the Business Design Centre in London.
Mayden was exhibiting for the first time on the 15th and 16th of March 2022, and we couldn't have been more thrilled with the turn out. After the last few years, it was great to be face to face with other exhibitors and digital health leaders, all gathering to explore the future of health tech, post-pandemic. There was certainly lots to talk about.
We can safely say that we loved every aspect of the event, from exhibiting at our stand to building new partnerships and strengthening existing relationships with our customers and other health tech providers, all with the same goal in mind – to build a brighter future for patients and clinicians.
Watch our video for some lovely highlights of the conference.

Transforming Healthcare, Together: The Future of Health Tech in the NHS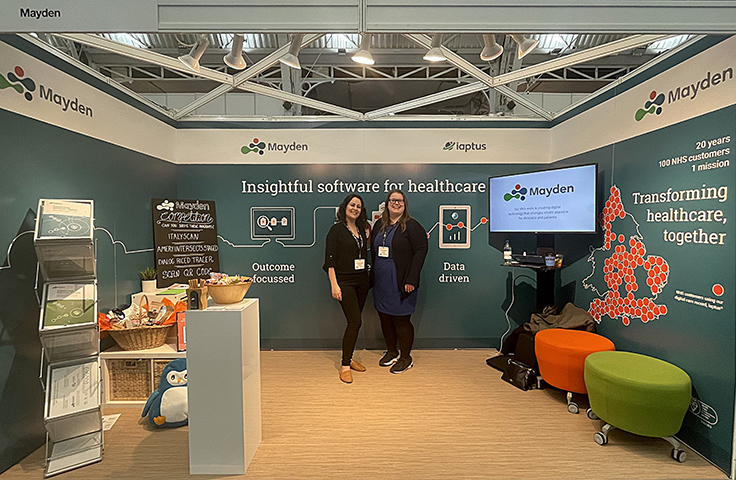 DAY ONE HIGHLIGHTS:
I think a lot of people can agree that one of the highlights from day one of the conference was hearing from NHS Digital's interim CEO, Simon Bolton. His views on the future of the NHS were centred around having a clear leadership on standards, upskilling individuals in digital, cyber and analytics to improve data sharing and allow more systems to integrate to improve the overall health of the population.
He said during his presentation, "We need to be much clearer about the policies and standards that we need everybody to adhere to because ultimately, we are all a single team. Somehow, we need to find a way to join up our data so we can do smart stuff over time to improve population health.

"We need to be ambitious and goal-orientated and really reach for the sky. Together we can all make a massive difference to citizens in this country and that for me is a hugely exciting place to be."
Our team also enjoyed hearing from Daniel Hallen, Head of Digital Technology at NHS England & Improvement, who spoke passionately about the digital divide and its impact on the NHS. Demonstrating that as a health tech community, we must continue to address this topic for the benefit of staff and patients. Usability continues to be a core issue in relation to this and something that we at Mayden continue to focus on.
DAY TWO HIGHLIGHTS:
Dr Timothy Ferris was welcomed to the stage on day two of the conference. There was a lot of talk about giving people the training and headspace they need to innovate and foster continuous improvement throughout organisations. Reiterating a need to upskill the current NHS workforce in digital and improve digital maturity throughout the NHS.
He said: "One of the most surprising things that I've found, that I didn't expect, is the level of digital maturity across the NHS. The current state is patchy – there are really amazing examples of digital excellence but there are also places that have very few systems.

"I think 19% of acute trusts don't have an EPR. That's not okay in this day and age and in 2022 it's not okay to be personally witnessing mistakes being made on paper. The advantages to patients of having electronic systems safeguard for written errors is now so well established."
So, what did the Mayden team have to say about the event?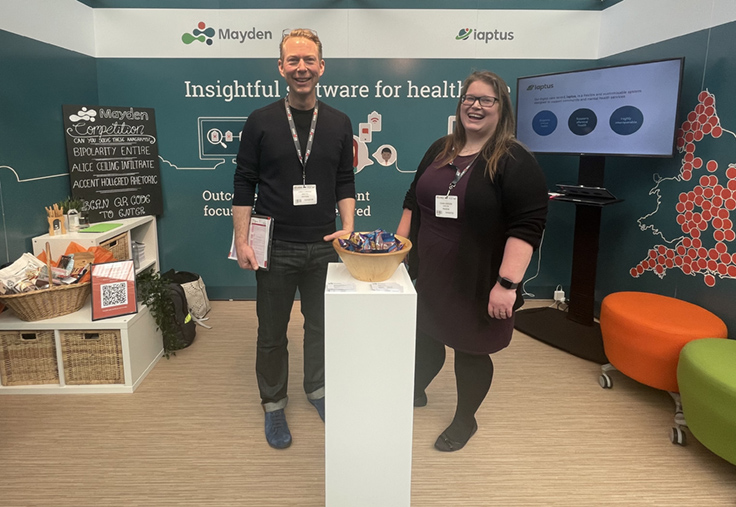 Chris Eldridge, Operations Director
"It was a wonderful opportunity to talk face to face with other vendors, digital health leaders and connect with NHS Policy".
— Mayden (@MaydenTweets) March 16, 2022
Fi Dawson, Director
"I thoroughly enjoyed having the opportunity to engage in insightful conversations about the topics that are front and centre. Namely, the challenges that are facing the NHS, not just in the here and now, but also how we can innovate, implement and integrate the digital tools to make healthcare better for the future".
— Mayden (@MaydenTweets) March 15, 2022
Philippa Kindon, Business Development
"I really appreciated hearing all 7 of Tom Loosemore's reflections on Digital Transformation, but this one was probably my favourite and a message close to Mayden's heart."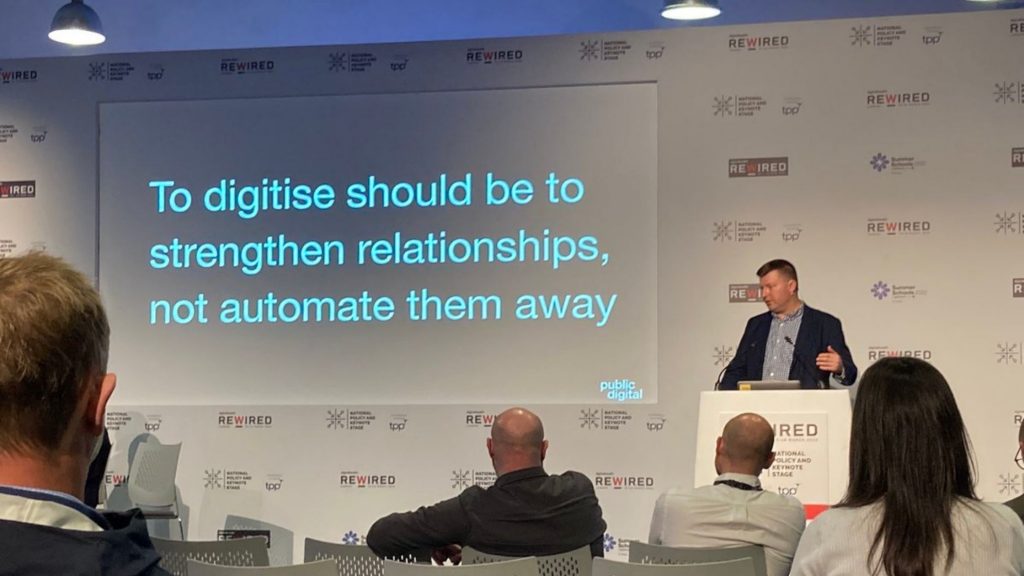 We absolutely loved exhibiting at Digital Health Rewired this year. Many delegates and exhibitors joined us at our stand to take part in our competition: figuring out 3 tricky health tech related anagrams, which was a huge success (thank you Wordle!). Having been remote for so long, it was also a lovely moment to reconnect with our colleagues. Finally, we were all in agreement that the event was a wonderful opportunity to meet the faces behind the health tech brands that are changing the digital landscape of the NHS.
The Future of Health Tech: What's next for Electronic Patient Records?
Our next roundtable discussion will occur in May 2022, with CIOs and industry experts. We will discuss the evolving role of the EPR and how it will need to develop to support clinicians and patients as the delivery of care changes, and our care services become more digitally mature.