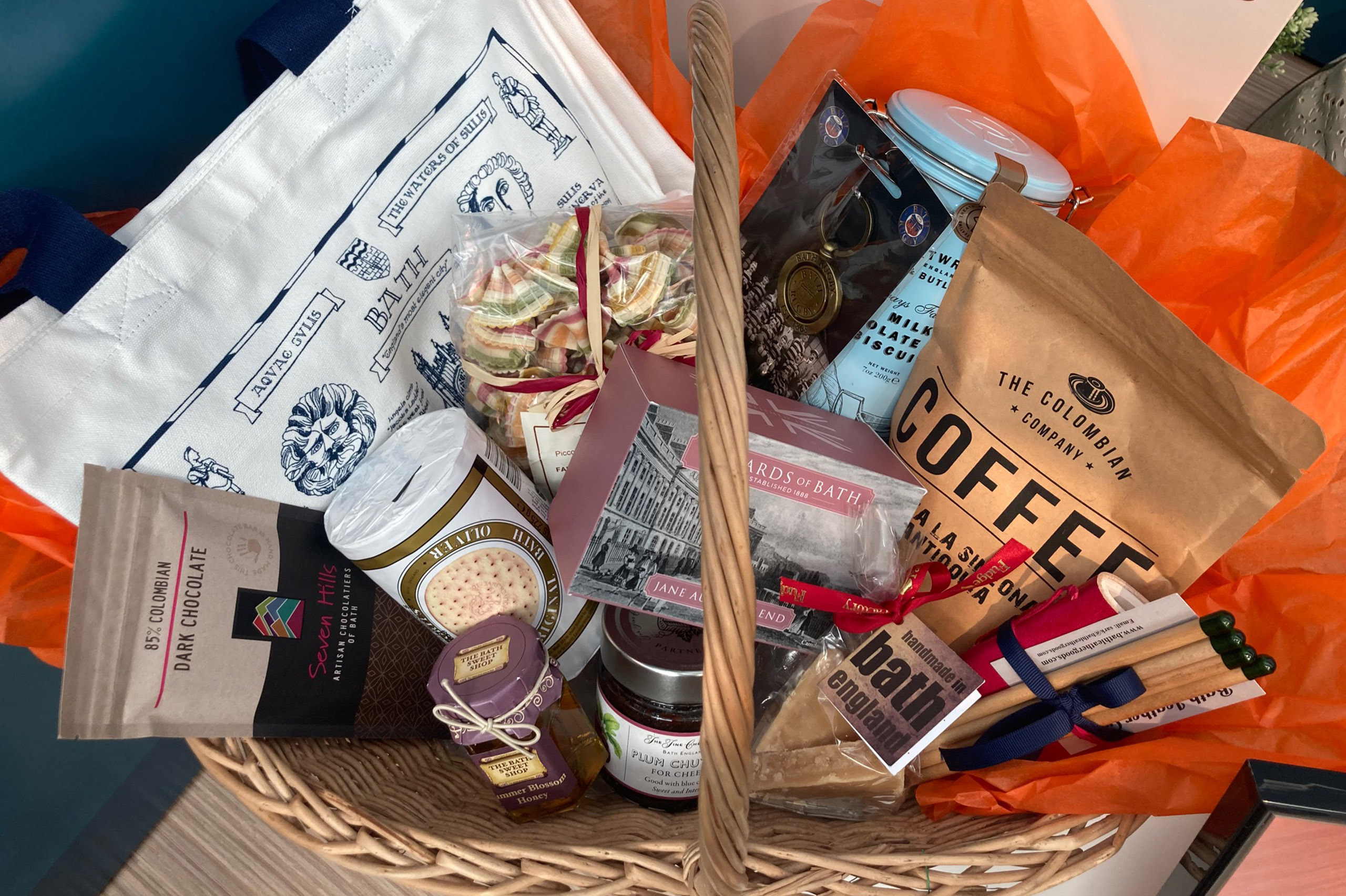 We were thrilled to exhibit at Digital Health Rewired 2022 this year. The event was a success, attracting over 2,000 people from around the UK to hear from digital health experts and exhibitors about the digital future of the NHS.
At the Mayden stand, we hosted a competition whereby the contestants had to solve three (pretty tricky) health tech related anagrams. The winners were picked at random, with one winner for each day of the event. We would like to take a moment to thank everyone who took part in our health tech competition. Plus, we would also like to congratulate our two winners, a EPMA Lead Pharmacist at Barking, Havering and Redbridge University Hospitals NHS Trust and a Digital Midwife at Kingston Hospital.
The lucky two winners will each receive our Mayden Hamper, filled with delicious hand-picked goodies, selected by our team from independent businesses in our beautiful city of Bath.
1. Farfalle Arcobaleno, from Da Vinci Italian Deli in Bath
2. Fudge, from The Fudge Factory in Bath
3. Raspberry Preserve / Honey, from The Bath Sweet Shop
4. Plum Chutney, from The Bath Fine Cheese Company
5. Fortts Original Bath Oliver Biscuits. These biscuits were originally designed to aid the digestion of wealthy visitors to Bath.
6. Speciality Coffee, from The Columbian Company in Bath
7. Milk Chocolate Biscuits, from Cartwright & Butler in Bath
8. Seven Hills Chocolates of Bath
9. Sustainable Seed Pencils (plant them, and grow a tree!)
10. Leather notebook hand-crafted in Bath
11. Tea from the Jane Austen Centre in Bath
12. Bath Rugby keyring
13. Famous Bath landmarks tote bag from the Guild Hall market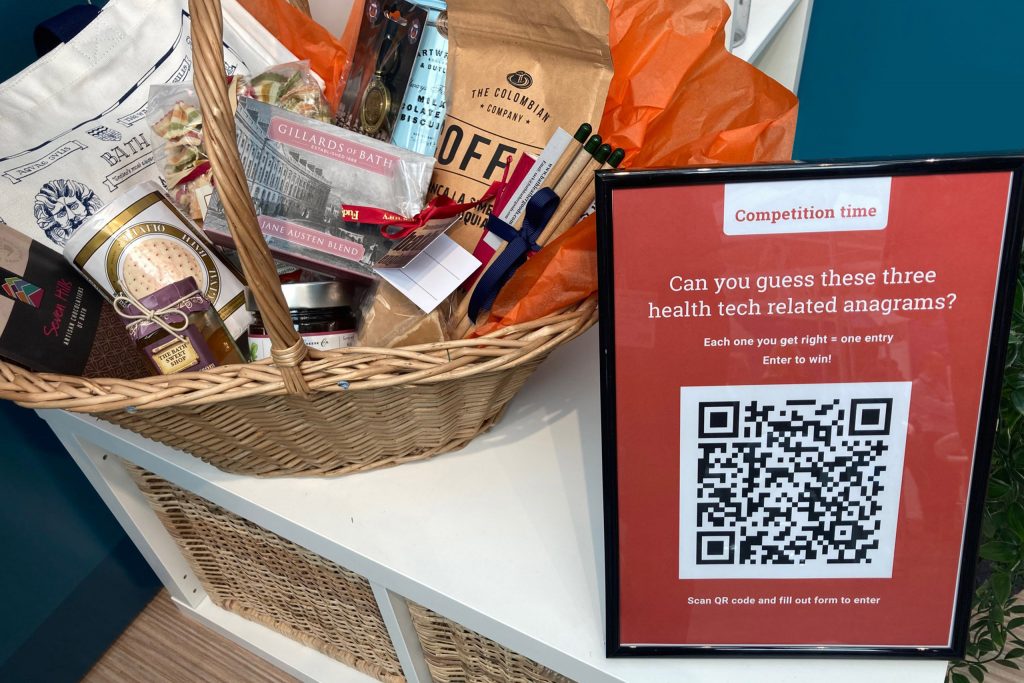 We hope you enjoyed our health tech competition at Digital Health Rewired this year. We will be back next year with another exciting competition, so look out for us in 2023!
For those of you interested, we will be hosting a roundtable discussion in May 2022, with CIOs and industry experts. The session will specifically question:
What do we mean by usability, and how can EPRs ensure they are meeting these criteria?
What can EPRs learn from consumer tech and emerging technologies?
How do we ensure effective workflow and pathway redesign in a world of integrated care?
How will integration and data sharing look in ten years' time – will the separation of applications from patient data be the norm and what does this mean for EPRs?
How will tech be supporting patients to engage with their medical records, and with services? And what does this mean for EPRs?
Where lies the biggest opportunities for analysing data to ensure high quality care for patients?