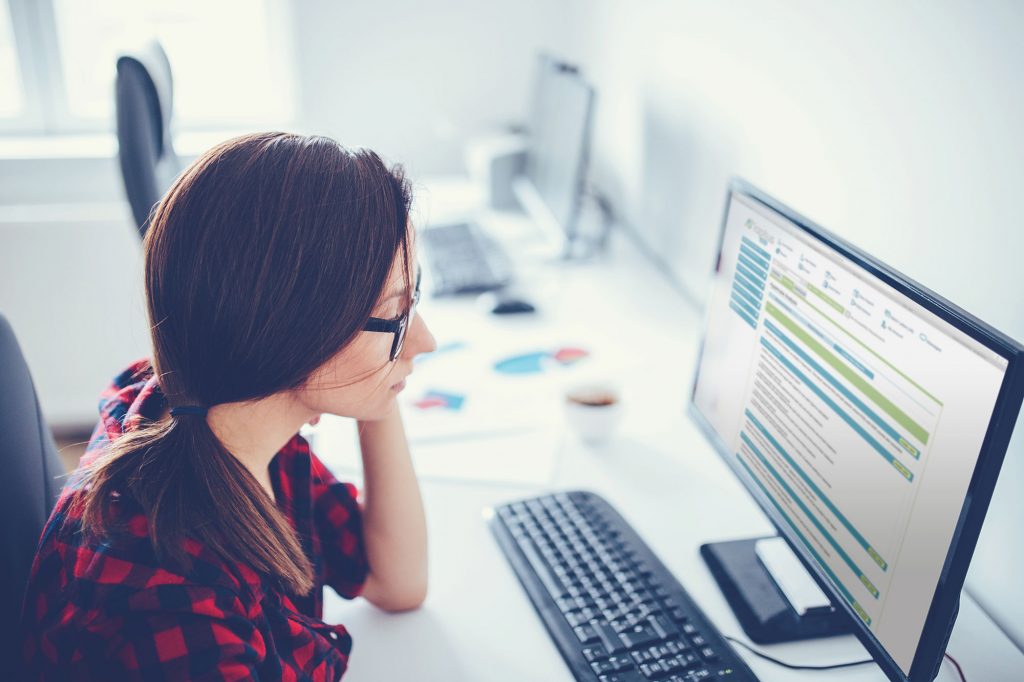 Software has historically been a male-dominated industry, so when we look around our offices, we're proud to see a lot of female faces looking back at us – especially because many of the women who work at Mayden do so in tech roles. With International Women's Day just around the corner, we talked to one of our female developers about what her career choice means to her.
International Women's Day at Mayden – Celebrating women in tech
From a young age Annie Hadjimitova's interests were – in her own words – maths, cake and collaboration… and not necessarily in that order. A career in software development beckoned. Annie says that the collaborative, open source culture of software development was really attractive to her; it offered the chance to work alongside some of the most progressive professionals out there. But that wasn't quite enough.
There are a lot of software companies out there doing exciting and innovative things. Technology is evolving at an incredible rate, impacting on people's lives in ways that a decade ago were confined to science fiction. For talented devs there's a lot of choice, and working on something that positively impacts others' lives is a big factor for Annie. The fact that she gets to work on iaptus – the market leading mental health digital care record, designed to improve the patient experience – is a major source of job satisfaction for her.
To cap it off, Annie loves working alongside other people who share her values and who challenge her thinking: non-judgemental colleagues who respect her for the skills and ideas she brings to the table. She's proud to be part of a team where everyone's opinion is valid and everybody is encouraged to have their say.
For her, Annie says, gender has never entered the equation. She believes that real innovation and progress comes from simply hiring the best and most passionate person for the job, and she believes that good companies recognise that. Her advice for women considering a career in tech? "Do it! It is a lot more fun than it looks. The community is very open and non-judgemental. And we have cake." What's not to like?
With no sign of positive discrimination or quotas to be found, we started to wonder why so many women choose to work at Mayden. Come back soon and we'll attempt to get to the bottom of that one…