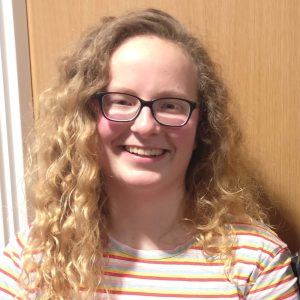 Name: Hester 
Job role: Software Developer
What path led you to your current job role? (did you always want to do this?) 
In school I realised I really liked programming, and so I decided to do a Computer Science degree. I did this at University of Bath and whilst I was there I did a placement year at Mayden. I then graduated university and came back to Mayden.
What motivated you to join Mayden initially? 
The most important thing to me was that I wanted to work at a company that did something that I believed in. The fact that roughly half of the company and even its developers are women was really encouraging to me at the time as well.
How do you make the most of the hybrid working pattern? 
I personally love being in office, so I'm in nearly everyday. However, I really love the flexibility of being able to work from home when I need to, or extend a weekend away by travelling a day early and working from home that day. 
How do you continue to build your skills and develop your knowledge? 
Over my time here, I've had the chance to work with many different developers and teams, which I've been able to learn from a lot. 
Aside from your job role, what other activities do you participate in at Mayden?
I'm in several working groups, for example, the New Developers Starters Working Group. In this group we help to welcome new starters and our aim is to continually improve and make consistent the onboarding process. I'm also in our book club which has massively expanded the kind of books I read!