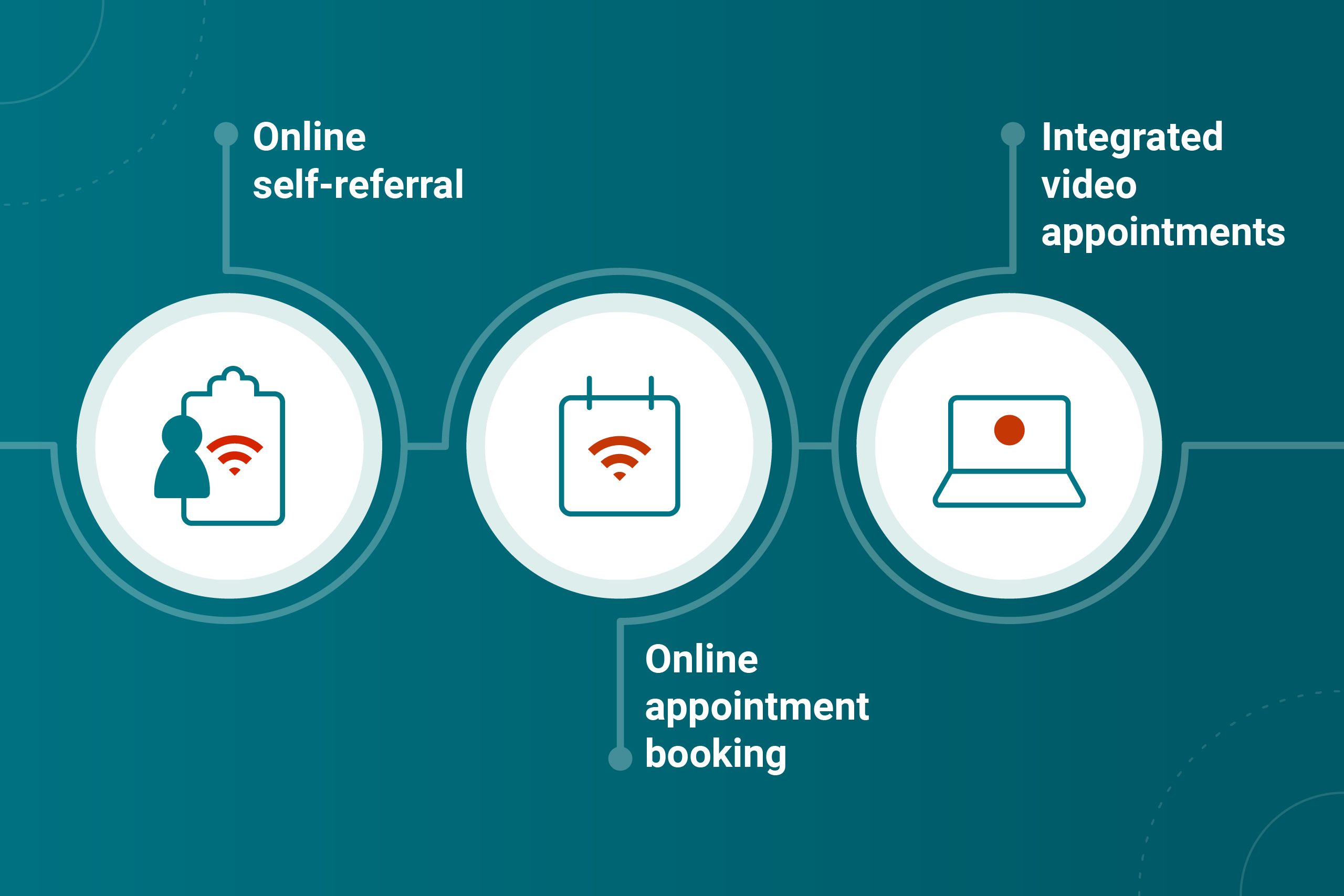 At Mayden our life's work is creating digital technology that changes what's possible for clinicians and patients. Mayden design, build and support insightful and interoperable systems for healthcare services in the UK and abroad.
Our flagship product – iaptus – is a case management system used in over 100 NHS organisations across the UK. Over the last 10 years we have focused heavily on creating flexible and customisable health tech solutions, developing tools for gambling harms support that help services run with efficiency and improve the patient experience. We currently work with over two thirds of Adult Talking Therapies services, over 60 Children and Young People's (CYP) mental health services, University Counselling services, voluntary and private psychological therapy practices and, more recently, Gambling Harms clinics.
Reducing barriers to access for gambling harms support
Features of iaptus such as self-referral, online appointment booking and integrated video appointments have been shown to increase uptake of psychological therapies and reduce missed appointments.
We believe that the use of these digital tools will reduce barriers to access for gambling harms patients, resulting in more patients referring themselves and accessing therapy online. We would like to assess the impact the use of these tools can have on engagement with therapy in gambling harms clinics, measured by the number of attended sessions and treatment completion.
Digital tools to enhance service efficiency, support communication and patient engagement
iaptus is used to streamline day to day administrative tasks across organisations to enhance service efficiency, freeing up time to focus on what matters. iaptus includes a range of features to support patient engagement and efficient communication for services.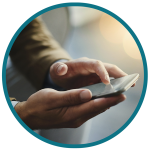 iaptus enables new patients to refer themselves quickly and easily online.
Prospective new patients can refer themselves for treatment at any time via a short, secure online form, without the need to speak with a referring health professional.
Online appointment booking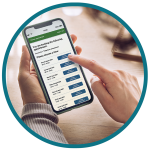 Patients are empowered to book appointments online, at their convenience, at a time that suits their schedule.
Patients are able to choose and book their appointment, thereby dramatically reducing admin for services. The feature has also been proven to reduce missed appointments.
Integrated video appointments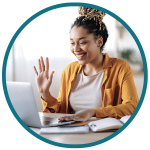 This feature allows users to generate a unique link from within a patient's digital care record in iaptus, which can then be shared with the patient. Both parties can enter the video call when they are ready, using the links provided.
Clinical notes can be typed up in iaptus whilst the video session is taking place. Screen-sharing and typed chat functionality are also available.
Our Data Science team delivers world class research to enhance the healthcare experience through insights embedded within our products.
Our aim is to leverage anonymised historical patient record data at key decision points in the pathway to generate insights about how individual patients will best engage with and respond to treatment.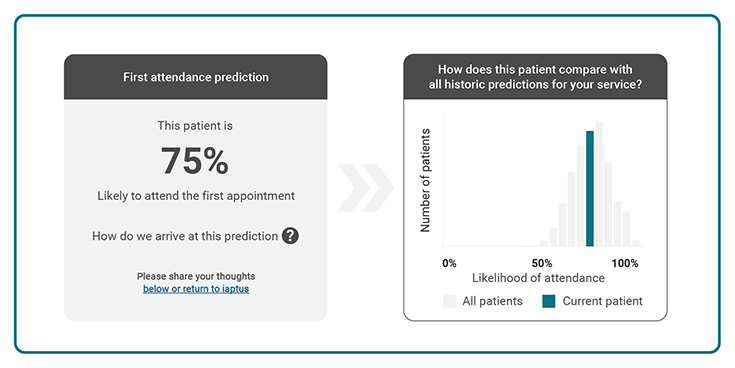 Through an Innovate UK funded Knowledge Transfer Partnership (KTP) with the University of Bath, Mayden has developed, validated and implemented statistical models that predict patient engagement with psychological talking therapies for each patient, enabling services to deliver more effective and efficient care and identify when a patient is not responding as expected.
We developed a predictive dashboard and published our research in the BMJ Mental Health journal.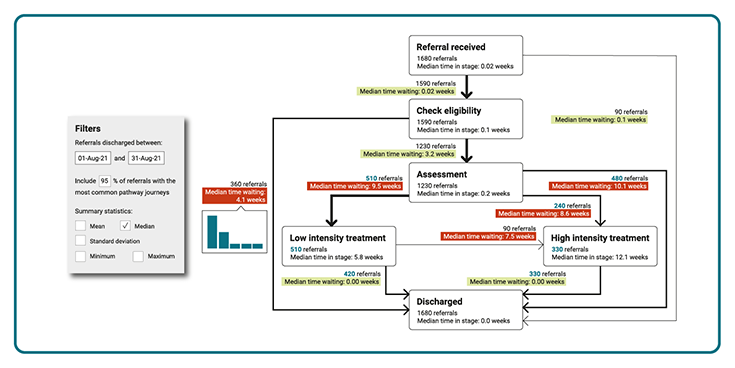 Mayden and the University of Bath are undertaking a project funded by Innovate UK to help improve understanding and management of demand and capacity within NHS Talking Therapies services.
The project will analyse care pathways, and investigate how different pathways affect dropout and recovery and digital pathway models of demand and capacity that use historical service performance to predict future capacity and support decision-making.
If you'd like to hear more or get involved in any research projects, please email data.science@mayden.co.uk