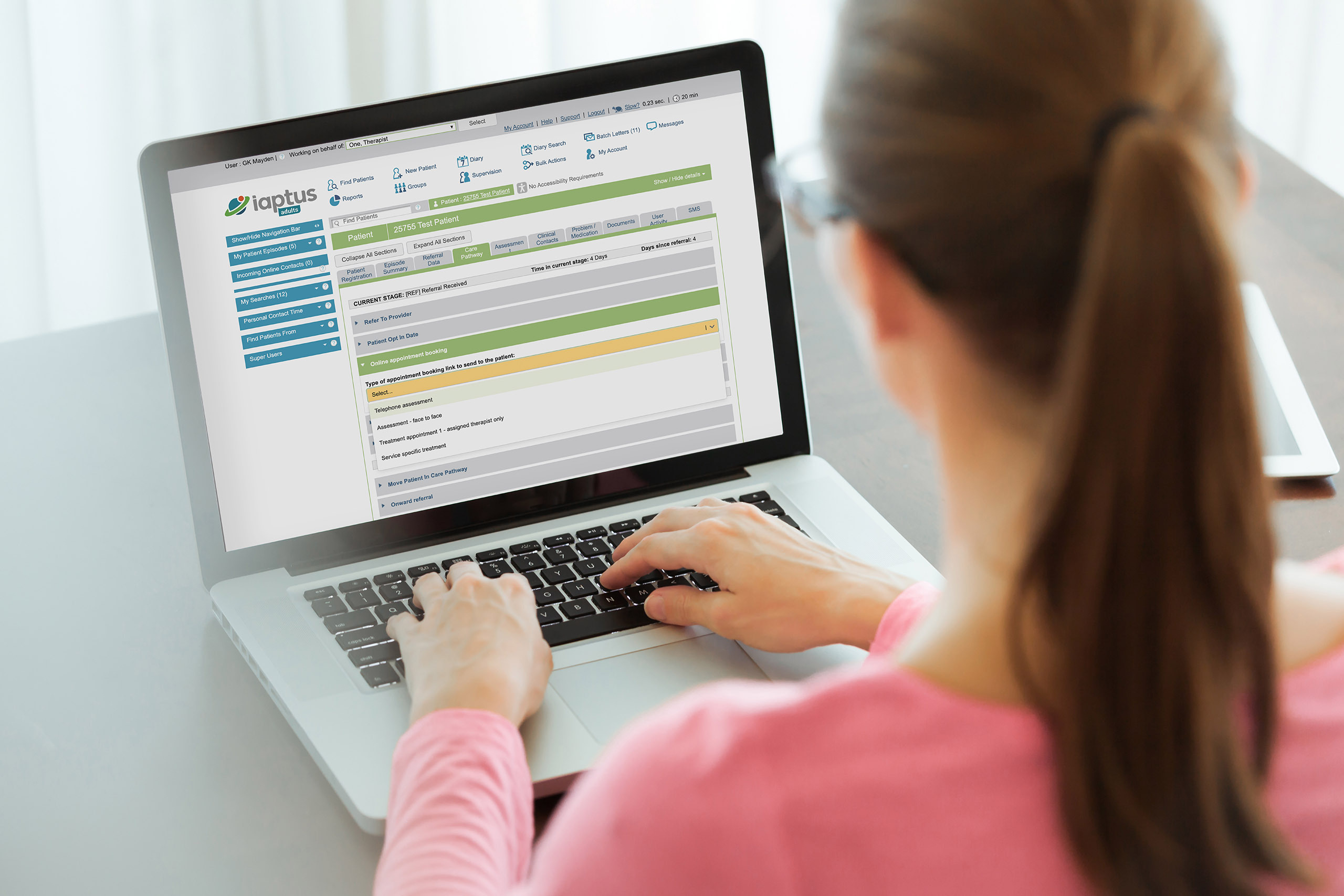 Is it time to invest in the right tools to support the growth of your private practice?
With 1 in 4 currently struggling with their mental health, more and more people are seeking the help of therapists. With demand for psychological therapies on the rise, mental health providers across the NHS, charities and private practice, including NHS commissioned private practices, must find ways to extend their services to those that need support.
But, do you have the right resources in place to help meet these rising demands?
Here are some of the different ways you can use digital technology to free up therapists' time and provide you with the resources you need to grow your practice and allow more people access to the help they need.
1. Streamline day to day administrative tasks across your practice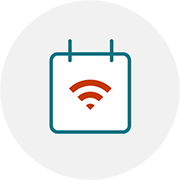 Every service comes with admin, but there are quick and easy ways to reduce it. In a typical service, admin includes hours on the phone or dealing with large amounts of paper records. Increasingly, psychological therapy services are opting for a digital approach to administration. The advancement of health technology and private practice software means that you have the time to focus on other important tasks; like working with your clients and the continued growth of your service.
For example, private practices can save time and resources by encouraging patients to book their own appointments online, directly into available appointment slots within a therapist's diary, at a time that suits them. Online appointment booking has been proven to not just streamline service efficiency but also reduce missed appointments.
The online appointment booking feature in our private practice software, iaptus, is user friendly and simple for both therapists and patients to use, making the booking process clear and easy. Dashboard reporting allows therapists to identify the number of appointments being booked, attendance rates as well as spot trends.
Using online booking can reduce administrators' workload in this particular area by up to 95%, allowing them time to focus on other important tasks.
2. Clearly demonstrate the impact of your service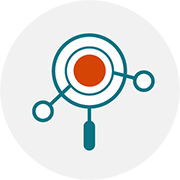 Trapped within your data is an extraordinary amount of information that could help your practice run more efficiently.
Leveraging the insights within your healthcare data will allow you to learn from the past, identify trends and patterns in treatment, and shine a light on the ways that you can adjust your service to deliver better quality care and better outcomes for your clients and your service.
A good client management system can support your practice to deliver consistent and high quality care. It can enable good data collection, clinical supervision and management of your practice as a whole.
Transitioning to iaptus from a different system couldn't be more simple. Our customers tell us that our client management system, iaptus, is intuitive to use and supports therapists and staff to review and reflect on the impact of the work that they do. They value the training we provide and receive great customer support from our team.
"I have to say that iaptus has been amazing so far, I don't know how we coped before. There's just so much more clarity on what we're doing and the impact that we are having."
Anna Hinks, Communications Manager, Stop Breathe Think
3. Leverage data for service improvement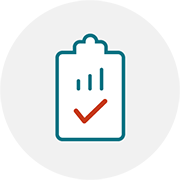 A client management system should do more than just collect your data – it should allow you to analyse and report on your data, and help answer important questions about your psychological therapy service. The right private practice software can help with the efficient management of your practice, support clinical oversight and demonstrate the impact of your hard work.
As your practice grows, you'll want to identify trends that might improve your service delivery. Client management system dashboards clearly demonstrate the impact of your work and allow you to view a patient's entire case record – across multiple referrals – in one place. Pre-set reports reduce admin time and preconfigured reports mean you don't need to create them from scratch.
iaptus cuts through the figures and presents to you the simple truths behind the numbers using beautiful, clear, presentation-quality visuals.
State of the art dashboards can show you important information such as: Delivery status and consent for SMS, how many online appointments have been booked, data on waiting times and avg number of sessions per patient, client referral data, change in staff caseload and many more.
This allows you to keep an eye in real time over the aspects of your service that are most important to you.
4. Create a customised care pathway specifically to support your private practice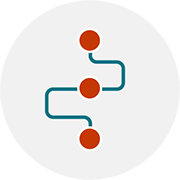 In an increasingly digital world, the way that people are interacting with psychological therapy practices is changing. Private practices can incorporate online tools along the care pathway to help digitise parts of a clinical service that can be handled online, to free up time so that you can prioritise face to face treatment as your practice grows.
Private practices are already benefiting from many of these digital tools, providing services with data-driven insights to improve the patient experience, increase engagement and inform clinical treatment.
Every service that uses iaptus works slightly differently. That's why we tailor the system to reflect the way that you work, with a care pathway embedded in the system acting as a workflow to ensure standardised and high quality care for your service. Digital tools can be adopted at multiple points along the pathway to further increase efficiency and engagement with your clients.
5. Manage your practice from any location as you grow
As your practice grows, or indeed if you expand to different locations, it is imperative that you should be able to continue to manage your service securely online, from anywhere. Cloud-based private practice software can be accessed securely by your team via a computer or tablet, from anywhere with internet connection.
Therapists can access the system from their own individual user accounts, manage their caseloads and collaborate with supervisors.
iaptus allows services to manage records electronically and securely access the system via the internet from any location. As a cloud based system, therapists are able to access and securely share clinical records across multiple locations.
iaptus stores confidential information safely and securely in compliance with GDPR regulations.. Mayden is an ISO27001 accredited organisation and a long standing, trusted supplier to the NHS. Our client management system undergoes frequent and rigorous testing by a security specialist and uses a two-factor authentication system for secure access.
If you're interested in talking to us about implementing iaptus into your private practice please get in touch. Alternatively, you can book an online demo with Martin at one of our next available webinars.
Martin Davies - Client Onboarding & Product Lead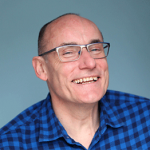 Martin is a key member of our client onboarding team at Mayden, ensuring psychological therapy practices have an easy transition to adopting iaptus. His in-depth knowledge of iaptus and his relationships with our customers makes him the perfect person to give an introduction to the iaptus client management system and how the features support private practices.