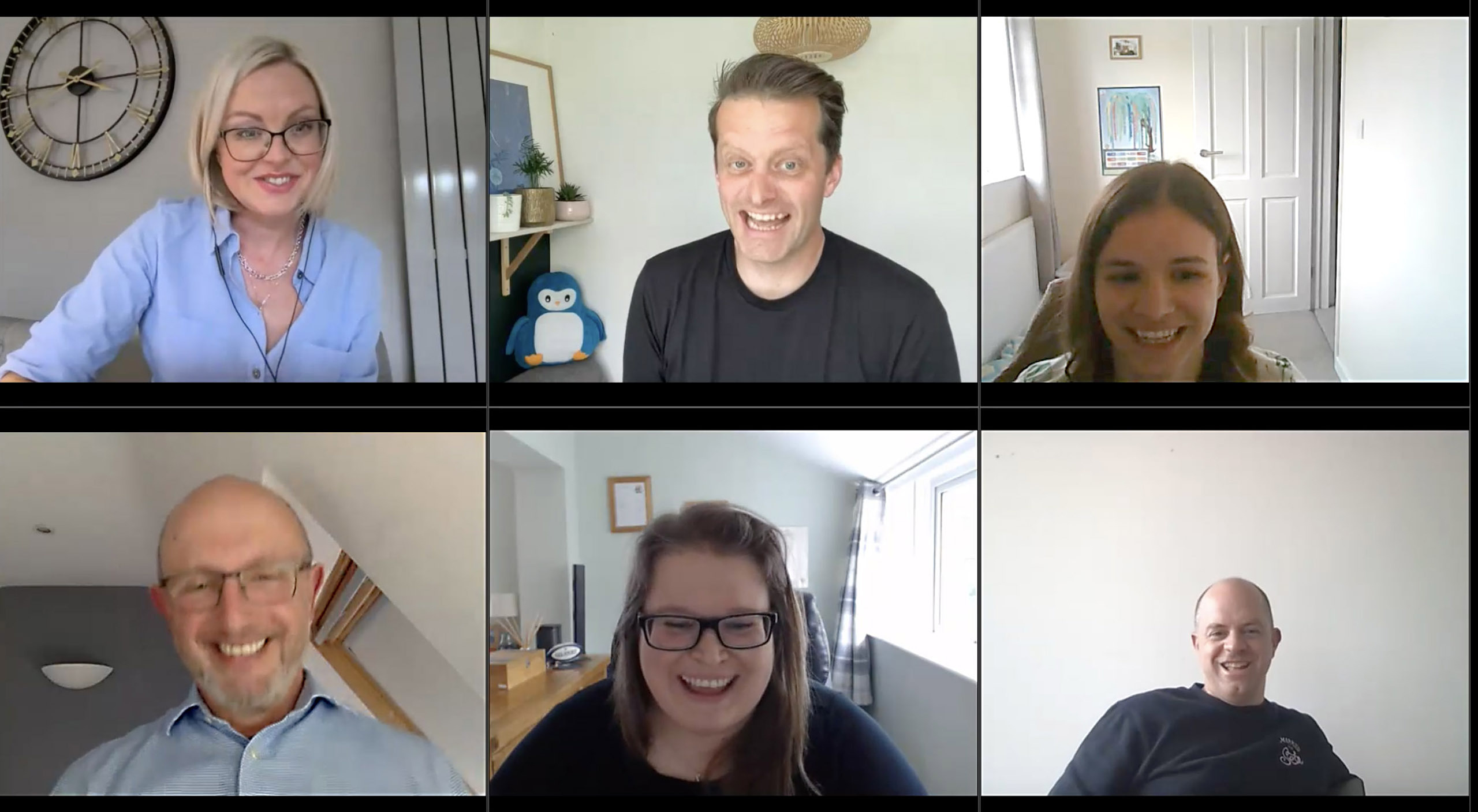 On Friday 6th May 2022, Mayden Director, Fi Dawson, joined panellists from ORCHA, Wysa, NHS England and Improvement and Careful AI at a virtual event on ensuring clinical safety when introducing digital tools into NHS settings.
Fi is primarily involved in our partnerships and interoperability work for our digital care record product, iaptus. We supply to over 100 NHS organisations and we've been working with services under the NHS Improving Access to Psychological Therapies (IAPT) programme since its inception in 2011. Fi has been instrumental in building partnerships with providers of digital health technologies and has supported over 30 partners to integrate with iaptus in her 7 years at Mayden. She also actively contributes to the national agendas around interoperability and regulation, particularly focussing on the importance of these in regards to mental health.
"Digital tools are valuable, but the real value comes when the healthcare ecosystem is fully integrated. That's when clinicians and patients really feel the full benefits" – Fiona Dawson, Director at Mayden.
Fi was joined by other leading experts in the field of health tech and clinical safety to answer the question: how can commissioners and clinical leads uphold safety standards while putting the best tools into the hands of clinicians and patients?
During the webinar, we heard from:
Ross O'Brien, Managing Director and Emma Taylor the Clinical Safety Officer for Wysa UK, the world's most advanced conversational AI for mental health.
Liz Ashall-Payne, co-founder and CEO of ORCHA, the world's leading provider of digital health accreditation and distribution services.
Rhod Joyce, Deputy Director of Innovation Development at NHS England and Improvement Transformation Directorate and former Head of Partnerships for NHSX.
Joseph Connor, co-founder of CarefulAI, the world's first AI assurance and validation systems firm.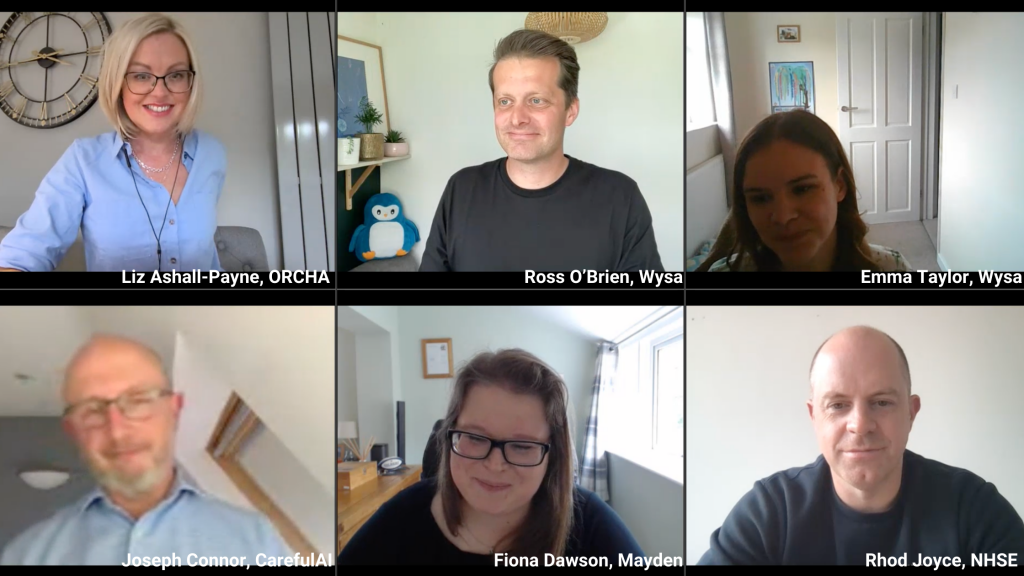 The benefits of digital health apps:
Over the last 20 years, through our digital health partners, we have seen first hand the benefits that digital tools can bring to NHS services:
Improve access for patients
Offer support during waiting time
Provide better data insight
Provide higher patient engagement
But with over 350,000 digital health apps on the market and an average of 250 new health apps released every day, the difficulty is how we ensure digital clinical safety standards while putting the best tools into the hands of clinicians and patients.
So, what were the main takeaways from the webinar, and how can we put the best digital tools into the hands of clinicians and patients, while upholding digital clinical safety standards?
Rhod explained the role of Digital Technology Assessment Criteria (DTAC) in bringing together legislation and recognised good practice into one place, covering clinical safety, data protection, technical assurance, interoperability, usability and accessibility. DTAC is not – and is not intended to be – a comprehensive assessment for services looking to procure a digital tool, but instead forms an important baseline in terms of safety and security upon which services can build their detailed assessment.
Liz discussed ORCHA's role in reviewing and certifying digital health technology as part of their mission to improve lives with digital health. She reiterated the importance of the DTAC framework and its role in defining what the baseline of what "good" looks like. ORCHA does not set the standards itself, but assesses and certifies tools against relevant standards.
Liz also shared that ORCHA has been working with Health Education England to set up the free Digital Health Academy to support education around digital health. This offers training to help determine which digital tools are safe but also when in the care pathway clinicians should deploy the tools.
Fi outlined that some of the biggest risks of poor quality care is when patient care is handed from one provider to another, or information is in silos. Safe, effective, high quality care is dependent on interoperability. Digital tools have proven that they can add tremendous value in healthcare settings, this can only happen safely and effectively when technology in the healthcare ecosystem works together.
Fi also noted that people need to fall in love with the problems, not the solutions. Too often cool innovations seek a problem rather than the other way around. The important (sometimes boring) work is often the most enabling. Being safe, regulated and connected grants longevity and the freedom to truly address problems. So often data is inaccessible, so we at Mayden have worked really hard to understand when data needs to be transferred, what needs to be transferred and to ensure the best information is upheld. Because that is when both clinicians and patients will truly feel the benefits.
Joe discussed Careful AI's work to create and maintain the SISDA library, a tool being used to mitigate suicide risk by identifying potential suicidal phrases and ideation in the free text provided by patients at referral.
Finally, Emma spoke of her work as Wysa's clinical safety officer and the importance of clinicians getting involved with technology. Emma was driven into this field after understanding that young people were asking for digital technology that could support their mental health. Her work with Wysa involves going through every module they release with a fine tooth comb and ensuring digital clinical safety across the whole system. This highlights that adhering to clinical safety standards is not a one-and-done assessment. Tools need to be continuously reviewed.
We would like to thank Wysa for hosting the event, the other panellists and everyone who joined the webinar for taking part in this important discussion. If you are interested in partnering with us or would like to discuss the work we do here at Mayden, please get in touch today.