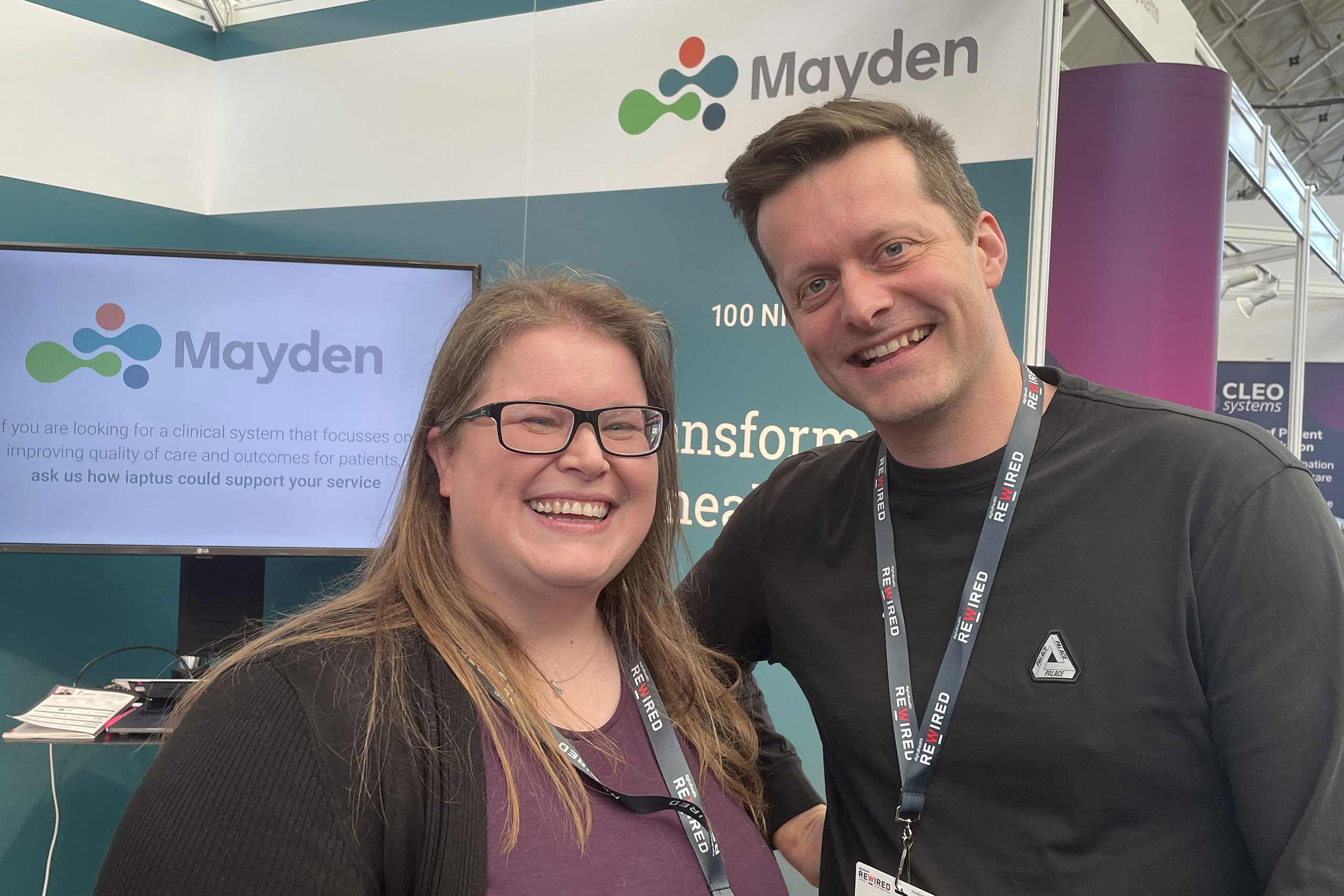 We're excited to announce that Mayden has partnered with Wysa, the world's most advanced conversational AI for mental health, to integrate with our flagship product, iaptus®, the leading digital care record (DCR) for psychological therapies in the UK.
iaptus is used by over 180 mental health services across public, private and voluntary sectors. Wysa is one of the most downloaded mental health support apps in the world, facilitating over 100 million conversations in 65 countries across the globe.
Mayden & Wysa Partnership: Integration of new talking therapy e-triage with iaptus
The purpose of this collaboration is to pool the extensive expertise of the two organisations to improve patient outcomes. The Wysa's talking therapy e-triage platform will securely transfer patient data to Mayden's iaptus digital care record system, ready for assessment by a clinician. The Wysa AI chatbot will then provide interactive, evidence-based CBT self-care modules while the patient is waiting for therapy. By offering immediate support, patients can begin their recovery and avoid further deterioration.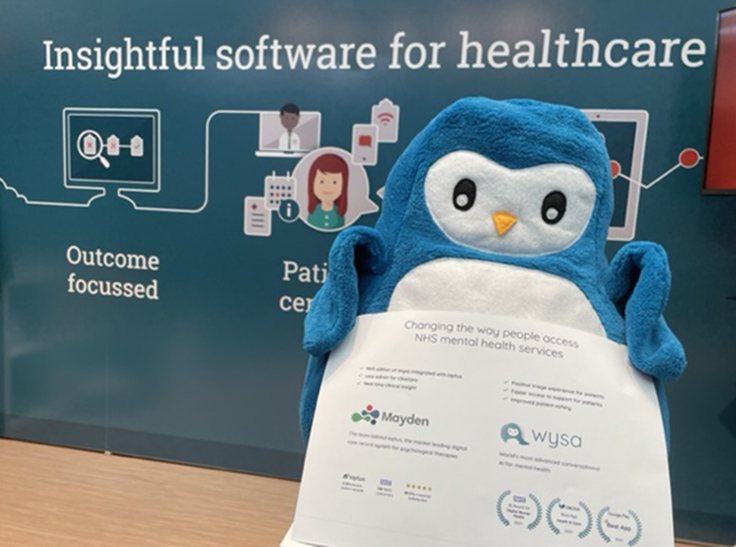 "When forming partnerships, we look to work with innovators that are the best in their class to bring to our customers something that will elevate patient services and streamline workflows for clinicians and administrators,"

"With so many digital health apps available it's hard for NHS providers to evaluate which are compliant, safe and effective. Our customers trust us to ensure the most credible digital tools integrate with iaptus. Wysa is an exciting addition, being such a popular mobile download and consistently achieving high user ratings. But more importantly Wysa have worked closely with the NHS and regulatory bodies, giving our customers the confidence to adopt Wysa for talking therapy e-triage," – Fi Dawson, Director at Mayden.
You can read the full report here.
We are always looking to form meaningful partnerships with other experts – our customers, clinicians, academics, statisticians and health economists – to design software that has a demonstrable impact on outcomes for services and patients. We currently work with over 30 partners as part of our mission to support mental health services in providing high quality care for patients.
If you're interested in partnering with us, please get in touch.