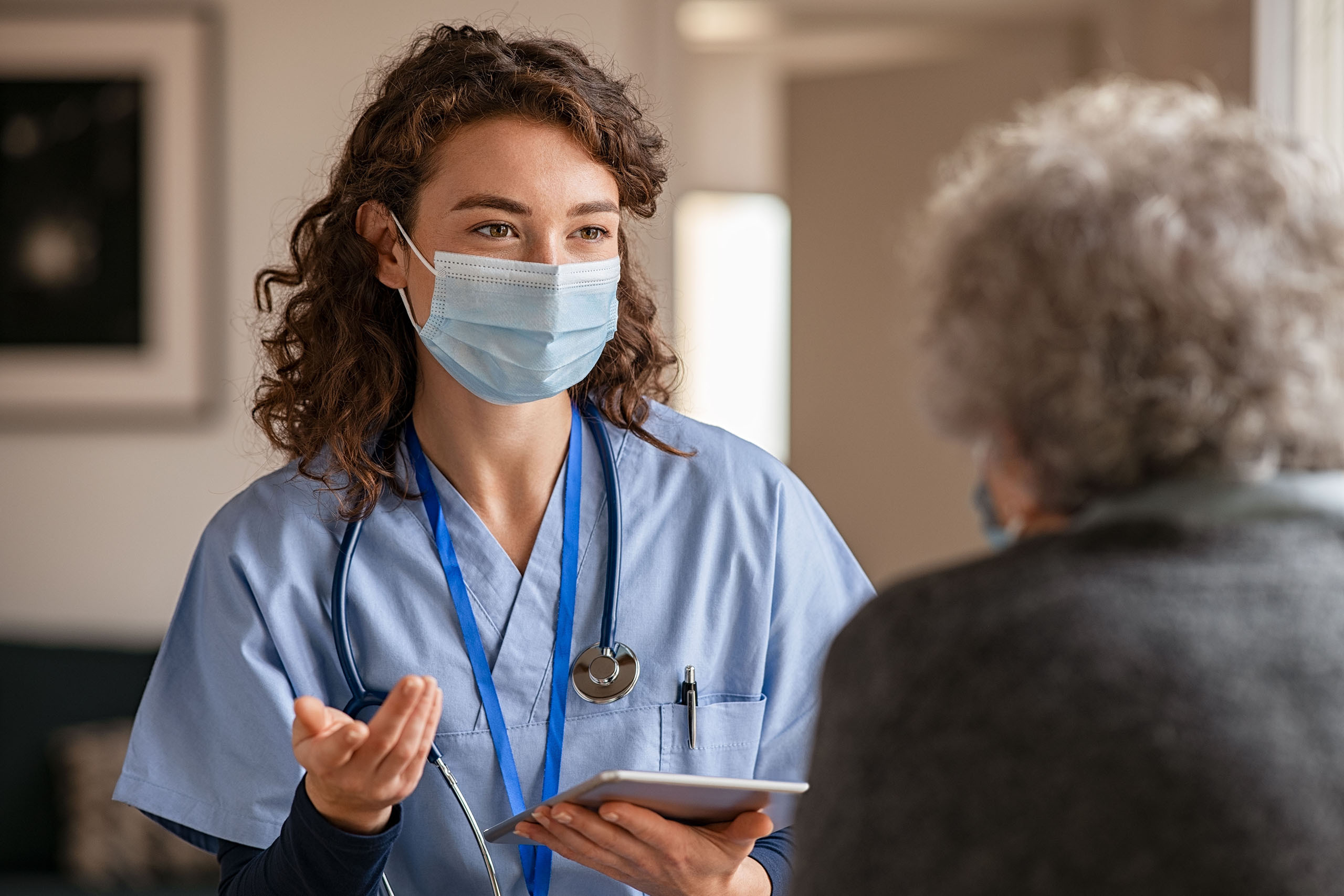 We are so pleased to be supporting 40% of the NHS staff mental health and wellbeing hubs that have been set up across the country.
NHS health and social care staff have been given access to mental health services and support through resilience hubs set up in response to the Covid pandemic. The hubs offer staff a clinical assessment and referral to local services, such as talking therapy or counselling. These services are open to all positions regardless of whether NHS staff are dealing directly with Covid-19 patients or not.
Sam, an Admin and Clerical Worker for the NHS, provides her own personal reflections on accessing the NHS staff mental wellbeing hub services.
"The pandemic affected everybody, and we all had things going on behind the scenes […] I have been receiving one-to-one therapy by a qualified mental health practitioner, through the hub, and I really didn't realise how much I needed this targeted specialist therapy […] We're in a good position, working for the NHS, to have these resilience hubs that have been formed to help us"- Sam, Admin and Clerical Worker, NHS England.

Video Credit: Our NHS People
Helping NHS wellbeing hubs to manage referrals and coordinate care
iaptus is our digital care record software which wellbeing hubs are using to support their patients through from referral to discharge, with a customisable digital care pathway specifically designed for their service. Mayden is now supporting 15 of the 40 hubs in England with our iaptus software.
From March 2022, all Trusts running these services will be required to report their data to the Mental Health Services Data Set (MHSDS) by March 2022. We recognise the importance of data collection and reporting for transparency and quality improvement, but we also believe that a service's responsibility is first and foremost to provide care to those that need it. iaptus has supported both IAPT services and CYP services as they transition to reporting a minimum dataset, and we have built all the tools into iaptus to make reporting simple and efficient.
"We are so pleased that we've been able to offer support to NHS Trusts as they set up these services for their staff. The Covid pandemic has had an enormous impact on us all, and we have witnessed first hand the lengths that NHS staff have gone to in order to keep services running and support their patients. We are so grateful to everyone in the NHS that is doing such important work under such pressure. We are pleased that we can play a small part in helping the mental health hubs that are now there to support staff in return." – Chris Eldridge, Operations Director, Mayden.
Here are some of the key benefits of using iaptus software as a digital care record for NHS Staff Mental Health and Wellbeing Hubs:
Report data in the appropriate MHSDS format
Capture and report on the information important to each service
Support teams to manage clients through from referral to discharge
Offer a customised care pathway specifically designed for each service
Please join us at our Supporting NHS Workforce Resilience Webinar on Thursday 24 March at 1pm. We will be delving into how iaptus can support the work of resilience hubs to deliver care in a way that is efficient, secure and convenient. Our webinars are free to attend. Sign up today.