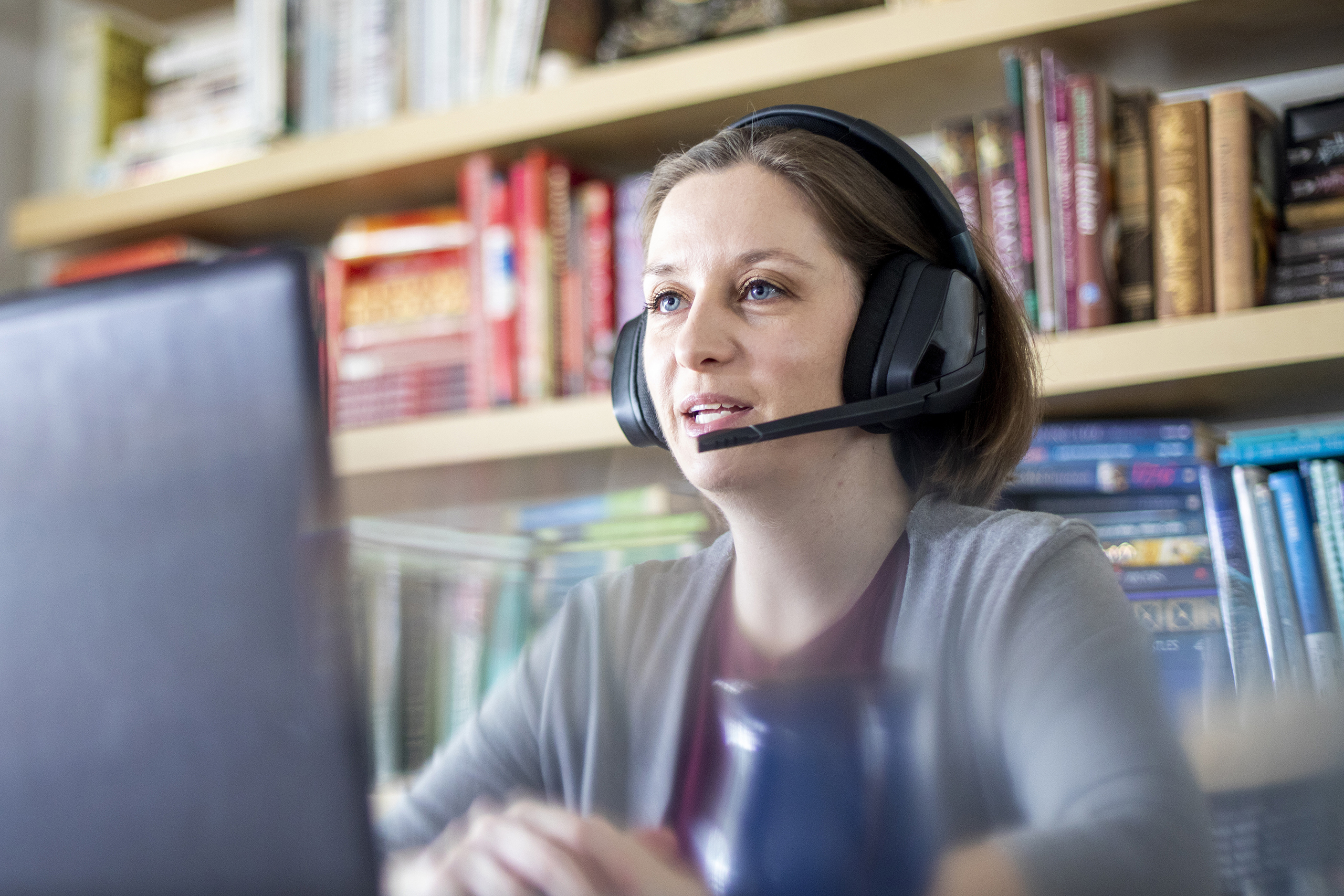 A few weeks ago, we at Mayden asked the users of our iaptus patient management software about the challenges they are facing in their day to day work, and how iaptus might be able to help them during the coronavirus crisis.
Most of our clients are delivering psychological therapies within the NHS IAPT programme. They asked whether we could help clinicians deliver secure one to one therapy sessions remotely via video – and today, we are very pleased to announce that an integrated video feature is now available within iaptus.
The Integrated Video Feature for iaptus
The feature is being provided to iaptus customers free of charge until 11 August, at which point we will review pricing. In the meantime, Mayden is absorbing all costs.
With this feature enabled, users can generate a unique link from within a patient's digital care record or from the diary in iaptus, which can then be shared with the patient. Both parties can enter the video call when they are ready, using the links provided.
The technology is hosted by Mayden, without the need for data transfer to other third party providers, giving therapists and their patients the reassurance they need to hold safe, secure and private appointments.
The feature is integrated into practitioners' workflow within iaptus. Clinical notes can be typed up in iaptus whilst the video session is taking place. Screen-sharing and typed chat functionality are also available.
This is an early iteration of the feature, and we are looking forward to collaborating with users on its further development. Through ongoing feedback, we will hone this new functionality to best meet services' needs.
The pandemic has presented some very real challenges to therapists up and down the country, and most are now working from home. This is particularly tough for those services whose pathways have not yet been fully digitised.
At Mayden, we are driven to create technology that changes what's possible for clinicians and patients. iaptus has been designed with digital workflows in mind, and this is just one of a number of features within the software designed to support teams working remotely. Find out more in our recent blog on the iaptus website, Supporting our customers through Covid-19.
If you are a customer and would like to find out more about this feature, or to switch it on for your service, please contact your account manager via the support log.
If you are not yet a customer, but would like to find out more about how iaptus can support your service at this time, please get in touch with Dawn or Chris using the contact form. We look forward to hearing from you.