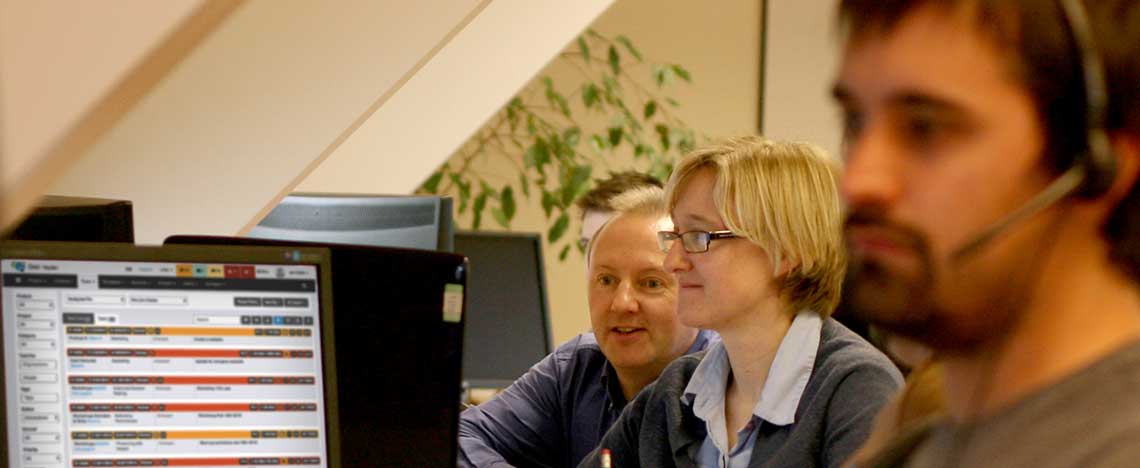 Self managing teams: an alternative to traditional hierarchy. This way of working focuses on managing the work over managing the people. By introducing more freedom for employees, it ensures the company is shaped by the people that work there, creating an organisation we would all like to work for.
Companies may have a multitude of reasons for looking to change their ways of working: increasing productivity, becoming more efficient, wishing to tap into the natural abilities and creativity of individuals to grow the business, or the establishment of people centred values. Ultimately, the contemporary working environment is changing with employees seeking more rewarding and fulfilling work. Companies need to adapt to meet this challenge. Engaging staff at every stage of the company journey is essential to foster innovation and more creative approaches to problem solving. Collaboration is increasingly vital in companies growing their competitive edge.
Self managing teams: positively impacting employees
Self managing companies aim to give every individual in the organisation purpose, autonomy and the opportunity to master their skills. They provide the freedom to both make and challenge decisions within very clear, structured protocols. The role of directors within self-managing organisations is to provide leadership in setting strategic direction and agreeing organisational goals and deliverables. The self managing teams, with their specialist skills, are then empowered to work out how best to deliver results.
When adopting this way of working, it can often be an ongoing process of learning, trialling and tweaking methods to ensure the best fit for the business and people within it. Working with and learning from other organisations that are also making this shift can be invaluable in ensuring the correct processes and systems are in place ready to support teams at the beginning of the journey – and at intervals throughout – helping organisations to develop and implement smarter and more agile ways of working.
If a company has sought to replace its management hierarchy with self management then some mechanisms need to be implemented to support employees throughout the journey. Peer to peer in-house coaching at both an individual and team level can offer opportunities for increased reflection, feedback and self-awareness and this approach can help unlock the potential of each employee or team. By spending time identifying the skills they would like to hone or learn employees can own how they grow in their roles. This helps each individual to clearly define their contribution to their team and the wider business.
The benefits are far-reaching. Self managing teams take genuine ownership of how the work of the company is delivered. This sense of ownership and team collaboration fosters higher levels of productivity and innovation. Although Mayden are still on our journey we believe that this model can help in attracting and retaining talented and motivated employees who are essential for the future of dynamic business growth.