We were delighted to welcome members of the Health Foundation's Q community to Mayden last week and demonstrate how we use Agile principles and Scrum methodologies to manage projects for software development and across our business.
Agile principles focus on delivering user-centred solutions quickly and responsively, and Scrum sees self-directed teams practicing continuous improvement and reflection in short 'sprints' of work.
During the day, participants took part in a 59 minute sprint exercise that saw them building with Lego over one sprint in three parts with time for planning and reflection on each iteration of their build. The task of building a luxury hotel on Mars out of Lego may have seemed a long way from running health services for patients, but it gave our visitors the chance to work with user-focussed stories, understand product requirements and form self-directed teams. They also came up with some pretty creative responses to the task!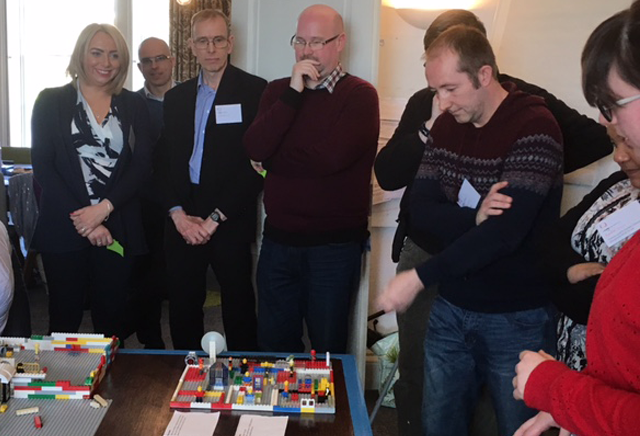 Q is an initiative led by The Health Foundation and supported by NHS Improvement to connect people with improvement expertise and promote sustainable improvement in health and care. The Q community is made up people from the front line of health and social care, service managers and commissioners, researchers and policymakers. Site visits to organisations committed to continuous improvement provide Q community members with opportunities to network and gain insights that they can take back to their own workplaces.
Emma Adams from Health Transformation Partnership explains why Mayden was invited to host a site visit: "We were keen for Q community members to visit Mayden for two main reasons – firstly to introduce improvers to a different way to deliver projects using Agile principles, and secondly to expose them to a software company that uses those principles to guide its wider organisational development. We recognised that sometimes quality improvement projects struggle to deliver their original intentions and to keep the needs of patients (and other stakeholders) at the forefront.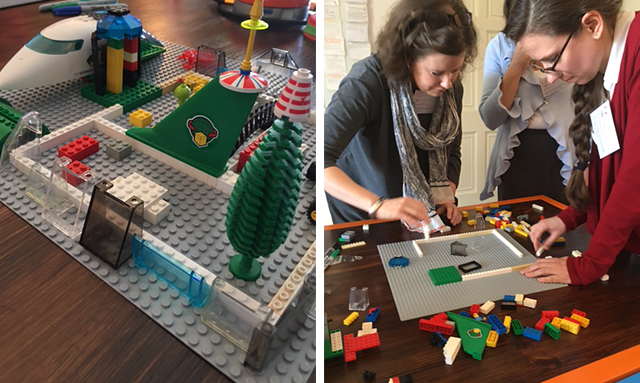 By introducing Q members to Agile principles, using Scrum methodology, and then giving them some hands-on experience of using the approach, we were able to provide them with new possibilities for how they could deliver improvements in patient care. Mayden also showed us how their culture and values guide their approach to managing work – through collaboration, continuous learning and self-directed teams. All in all, the visit to Mayden provided an engaging and rich learning experience for Q community members."
Find out more about the benefits of joining the Q community here.