We are thrilled to be exhibiting at Digital Health Rewired at stand B20 on the 14th-15th March 2023 at the Business Design Centre in London.
This is our third year exhibiting at the conference, and out second year in person. If you would like an introduction to our team ahead of the conference, you can find more information about them here.
We will be at stand B20 so please do stop by and say hello. Here are some reasons to pop by:
Enter our Digital Health Rewired competition
As usual we will be hosting an exciting competition for Digital Health Rewired this year. Come to stand B20 to enter!
If you're one of the lucky winners, you'll be sent a hamper stuffed full of delicious treats. Each item in the hamper has been handpicked by our team from local, independent businesses in our beautiful city of Bath.
Grab yourself a giveaway
Pick up an environmentally friendly bamboo pen to celebrate our commitment to being a green health tech company. (Read more here!)
Find out if we work in your trust
We work with over 100 NHS customers nationally – is your trust one of them? (Or you could be nosey and have a look at our customers now).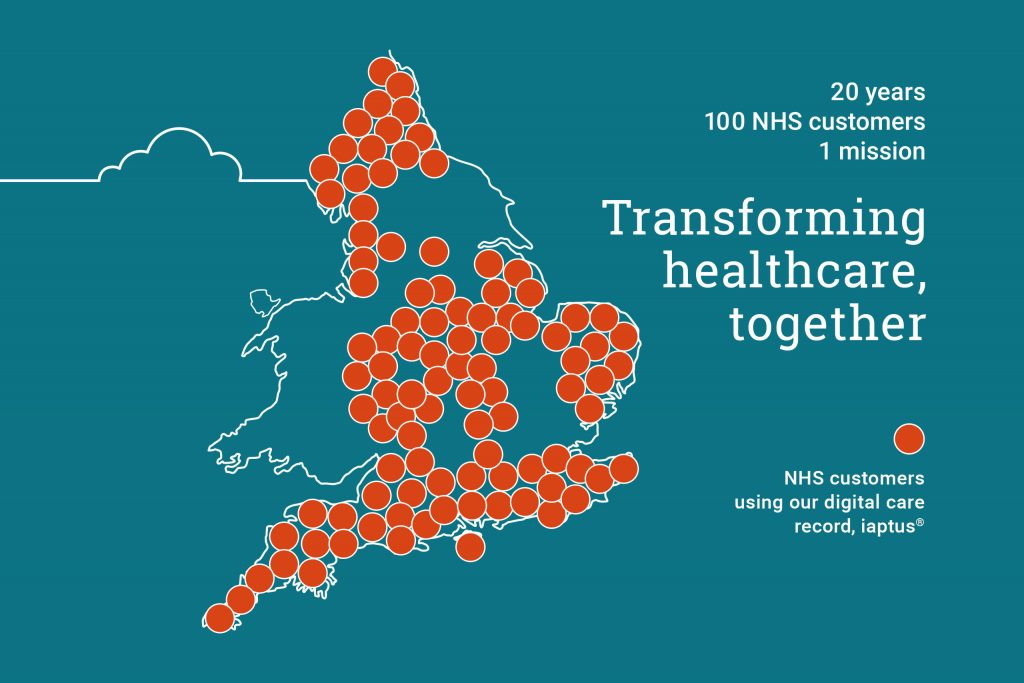 Digital care pathway, what's that?
Come and talk to our team about what an end to end digital experience looks like for patients (from referral through to treatment and discharge).
Alternatively, please browse our online brochure.
Talk to us about interoperability: What it means to us, our customers and their patients
We believe that safe, effective and high quality care is dependent on interoperability. There are few developments that system suppliers can make to their products that have as big an impact as ensuring systems can work together. Find out more here.
See you there!