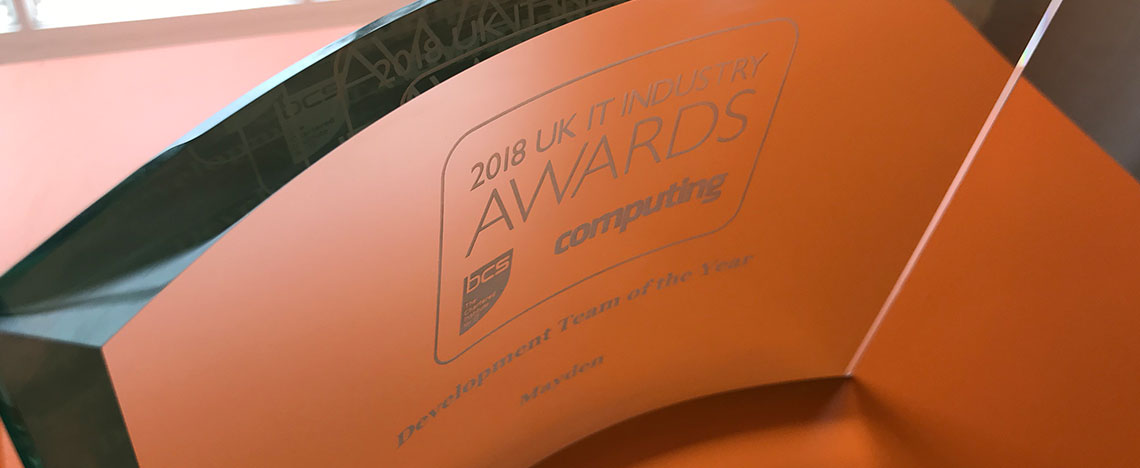 We're beyond proud. Congratulations to our fantastic dev team who last night were awarded Development Team of the Year at the UK IT Industry Awards.
There isn't an area of our company that hasn't benefited from the passion and commitment shown by our dev team. They're the driving force behind our product, champions for our users, and a critical voice in how the company is run. They continually go above and beyond, and we're absolutely thrilled that their efforts have been recognised nationally.
The awards are the benchmark for outstanding performance throughout the UK IT industry, and we were honoured to be in great company last night, with businesses like Virgin Trains, Hewlett Packard and BT also taking home awards for their hard work and innovation.
We're excited to see what the coming year brings and hope to see everyone again at next year's awards!